Help Center
Want to say hi?

Key Options
•

Leaf Icon - Gardens Home Base.

•

Store Icon - Find a local hydro shop and place an order.

•

Plus Icon - Add another Garden or Room.

•

Forums Icon - Growers helping growers.

•

Profile Icon - All administrative setting options.

Garden Selection
•

Start by setting up your garden.

•

Choose type (outdoor/greenhouse/indoor) and name your garden.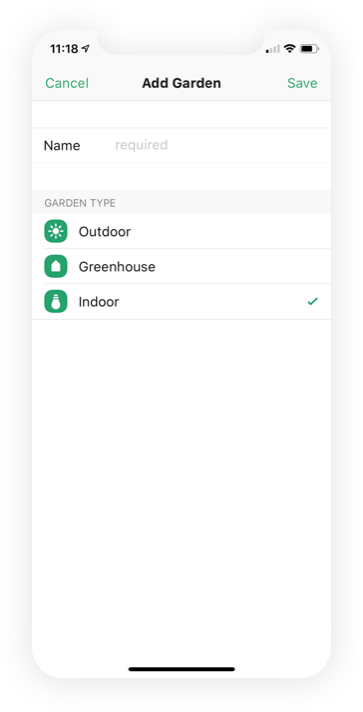 Gardens Page
View all of the gardens you have created.
Edit and/or delete any garden by simply sliding the garden tab to your left.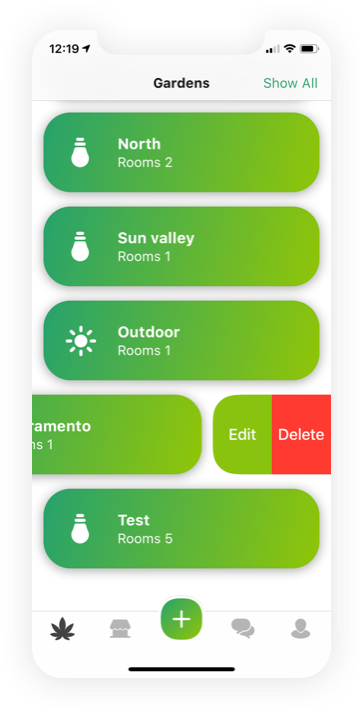 Rooms Page
Overview of all the rooms you have created in each garden.
Access past completed cycles
Selecting a "jar" icon allows you to access the nutrient page.
Selecting the "bulb" icon allows you to record and track bulb replacements
Selecting the "notepad" icon allows you to add general garden notes and tasks
Selecting the "info" icon allows you to view all data pertaining to the room
Change room order by pressing and holding the room, and sliding up or down to the desired location.
Edit and/or delete room info by sliding the room tab to the left.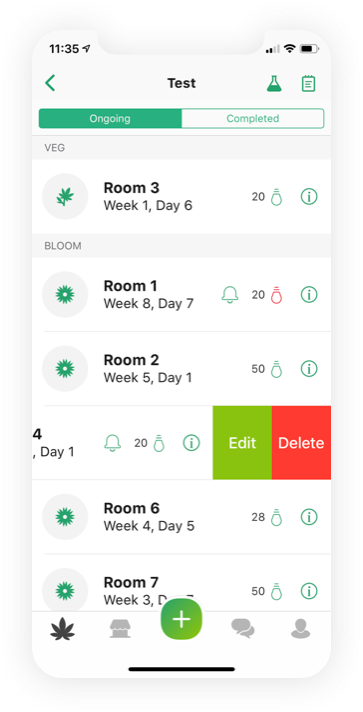 Grow Log
Feeding
Track and store all nutritional data such as PH, PPM, water temperature, runoff results and more.
Nutrient Calculator
Automatically calculates daily nutrient usage and tracks inventory based on your custom feeding schedule.
Treatment
Eliminate any pest problems. Input treatments and set reminders for future applications.
Environment
Enter and keep track of your grow room temperature, humidity, CO2 levels and plant growth.
Daily Task
Effectively organize and manage entire grow operations by scheduling recurring daily tasks to ensure nothing is ever missed.
Note
Customizable ability to add notes as needed for each grow room.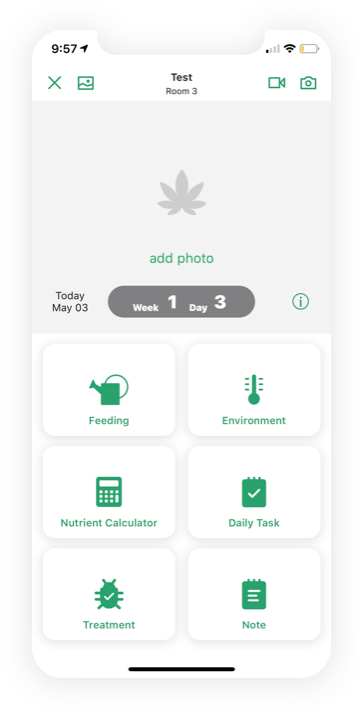 Growth-Phase Options
•

To complete the grow log or switch growth-phase, simply press on the "info" icon then tap "complete."

•

Once your room is complete, select from one of three options:

•

Change Room- Transfer the data to another room without having to recreate a new room. EXP- easily transfer the data from veg room to bloom room.

•

Switch the Growth-Phase- Transfer data from one phase to another EXP- once your veg phase is complete you can switch it to bloom phase in the same room.

•

Complete- By completing the growth-phase, your log moves to archives and all data can be reviewed under the "completed" tab.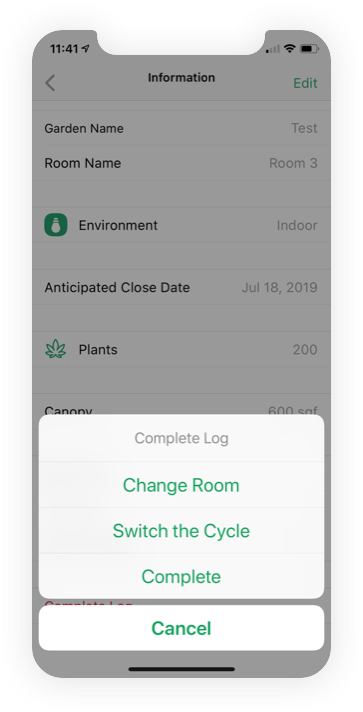 Bulb Replacement Reminder
•

Allows for indoor growers to track and set reminders to replace bulbs on time for optimal yield.

•

The function not only will remind you but will also change colors to red.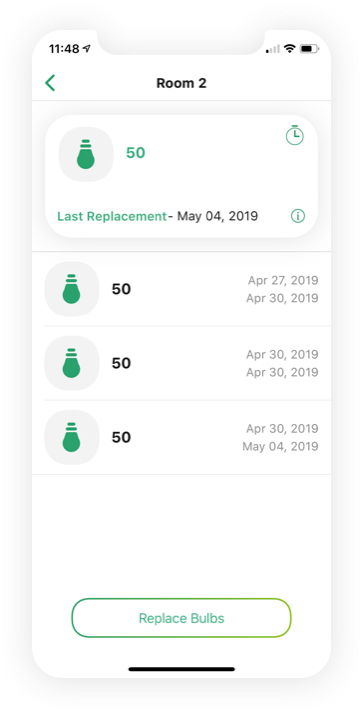 Nutrient Calculation
•

Ability to create a feeding schedule, which will auto-calculate the daily nutrient usage your grow room needs.

•

The nutrient calculator also keeps track of your nutrient inventory so you never run out of what you need.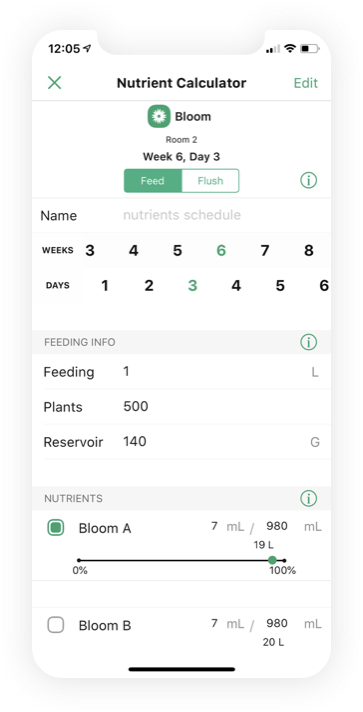 Nutrients
•

Nutrients tab allows you to input and manage your nutrient inventory.

•

Utilize the nutrient calculator to also auto update and track the usage of nutrient inventory.

•

Ability to create a nutrient schedule for each growth-phase by selecting..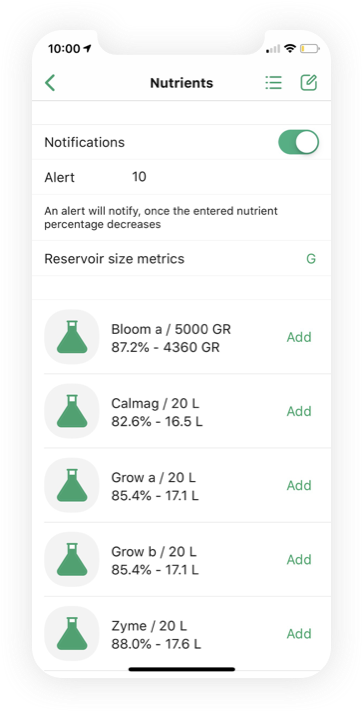 Online Shop
Seamless, hassle-free mobile orders
View your favorite shop's entire inventory right from your phone
Receive confirmation with pick up time
Pay your shop directly when you go get your product
View past orders to track expenses and to re-up easily with just a click
Communicate securely with the hydro shop personnel once order is confirmed